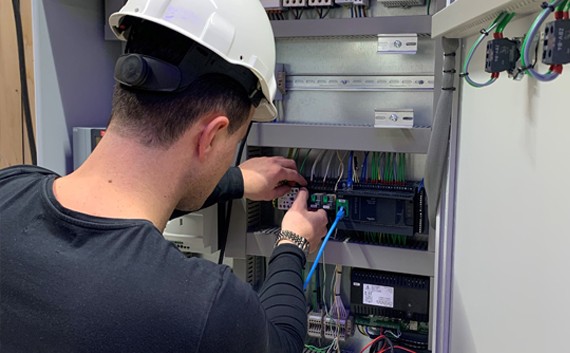 Career opportunities
As a subsidiary of the HC Groep, we share and utilise all our expertise in improving both indoor climate and energy efficiency to create a healthy and safe environment for everyone.
We share our expert knowledge, explore innovative techniques and support like-minded organisations to put a stop to indoor air pollution. Through strong customer focus, in-house expertise, ease of access and reliability we are a complete solutions-oriented partner, providing a conceptual engineering approach to the design and installation of air quality and fire safety systems for enclosed and underground facilities.

PVE Ltd employs excellent, enthusiastic, highly-trained and motivated people whose hearts lie ultimately in developing their careers through hard-work, loyalty and dedication. Our employees' wellbeing and engagement is therefore one of our top priorities.

- We are not currently looking for anyone to join our team, but we will advertise any future opportunities on this page -
Wanna join us?
Contact the PVE team
If you have any questions regarding the career opportunities at PVE, please do not hesitate to contact us.